Bracelets
Pure Edition
Pure wood
The WEAR Bracelets Pure are available in 4 different types of pure wood.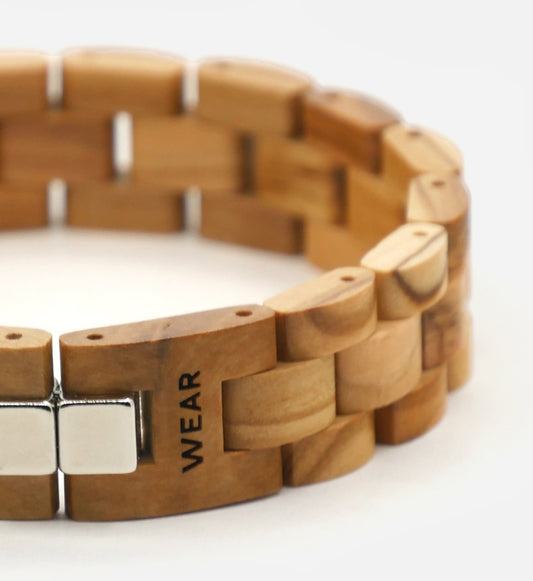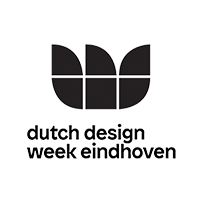 As featured at the Dutch Design Week
Choose.
Your type of Wood.
View 360 image
View photos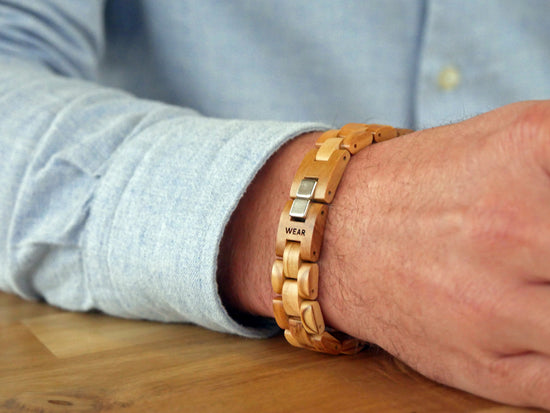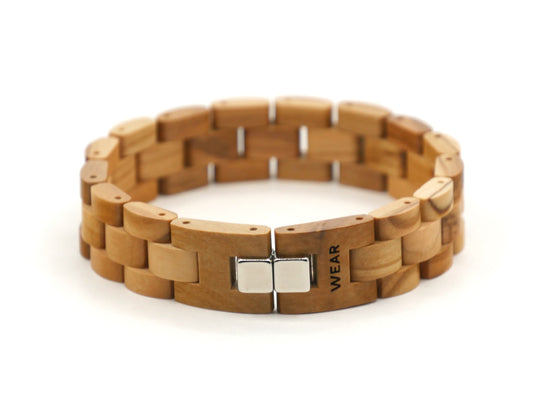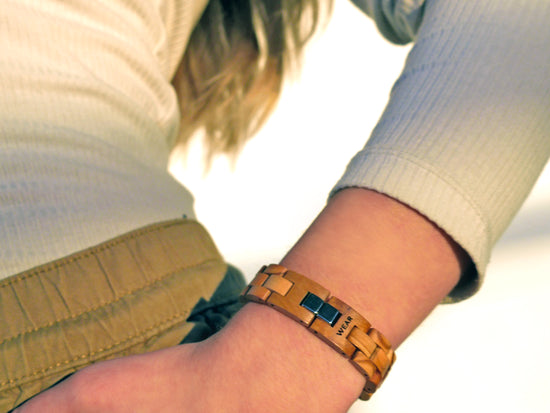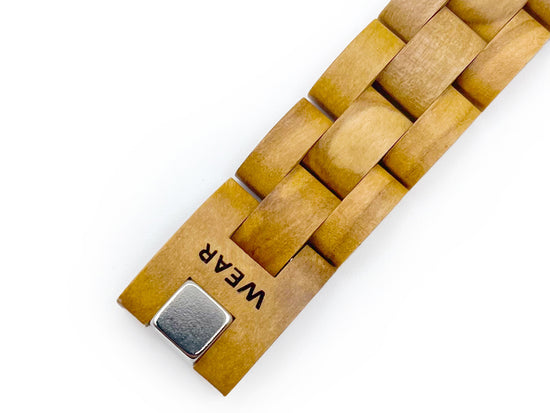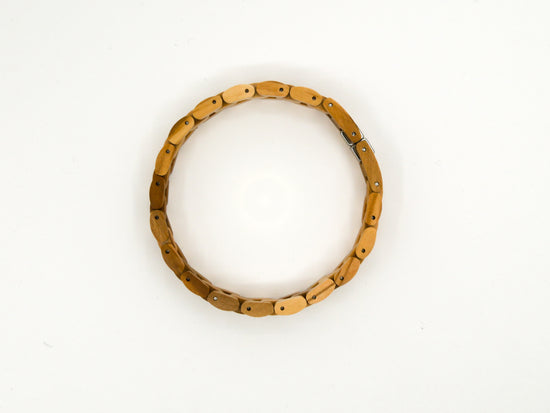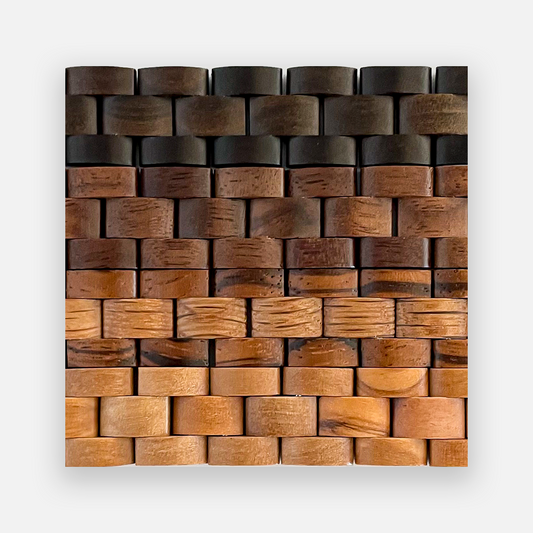 Natural.
Plastic free.
WEAR bracelets showcase how design and natural materials can work together to create a statement piece, without the need for any plastic.
Strong & Durable.
Made to last.
The wooden links are crafted to the exact same shape and size for a seamless design. When linked together they make for a strong and durable wooden band.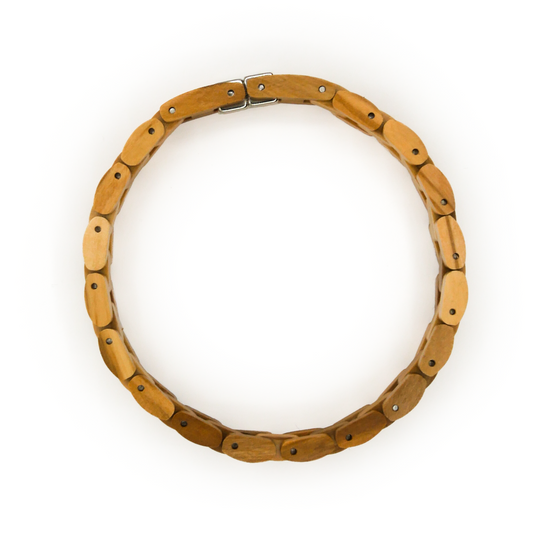 Nature.
Give back more than you take.
WEAR aims to be a circular sustainable alternative to plastic wearables, which is why wood is being used as the primary material. As a material, wood is renewable, compostable, and has one of the lowest possible CO2 impacts, which makes it ideal in reducing the carbon footprint of wearables.