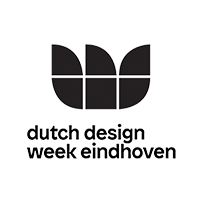 As featured at the Dutch Design Week
Your choice.
Pure or Tech.
Choose between two types of wooden bracelets.
Bracelets
Pure Edition
Pure wood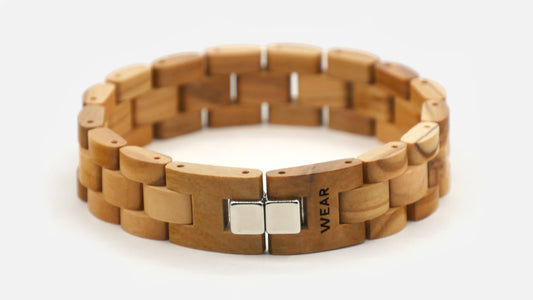 Available in 4 different types of exclusive pure wood.
Bracelets
Series One
With Tech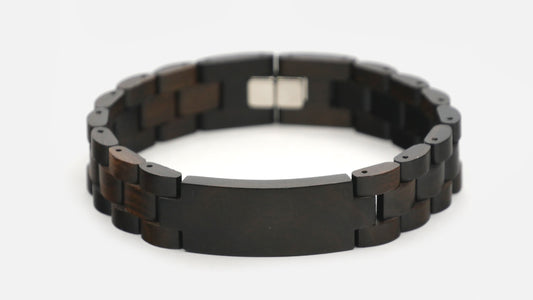 Unique handcrafted wooden bracelets with integrated batteryless technology.
Happy.Green
In the Media.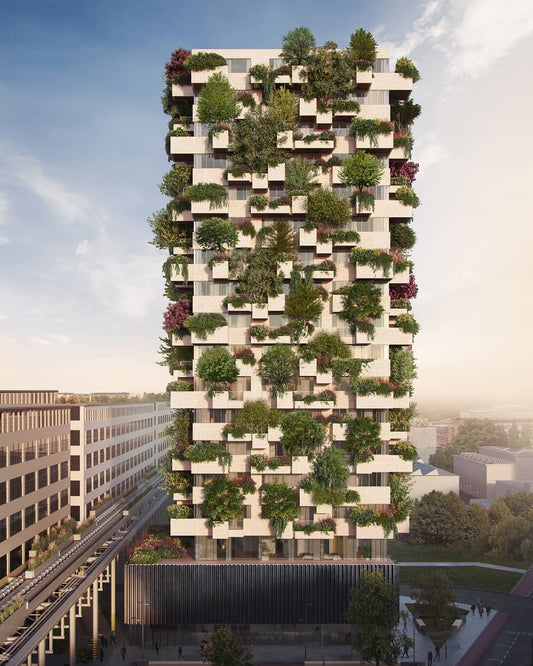 WEAR Concept Store in Eindhoven
Send us a message on Whatsapp if you want to experience our products or pick up your WEARable. Our concept store is located in Eindhoven, Vertical Forest Trudo Tower, Leidingstraat 8.
What makes the WEAR Bracelets
Unique.
Made to last. The wooden links are crafted to the exact same shape and size for a seamless design.
The links together make for a very strong and durable wooden band.
Made from wood. The only renewable resource which stores carbon.
Designed to fit. Strong magnetic clasps make the band form to your wrist with slight movements.
image
image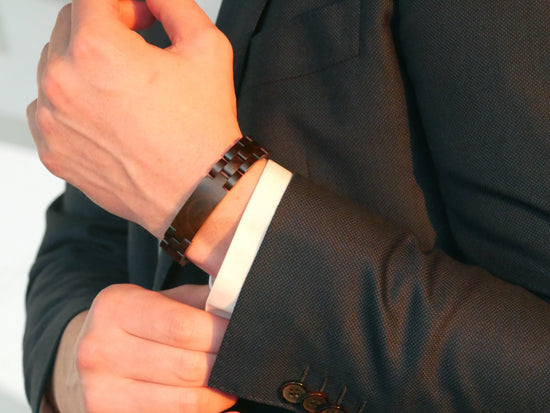 Renewable.
Made from Wood.
WEAR aims to be a circular sustainable alternative to plastic wearables, which is why wood is being used as the primary material. As a material, wood is renewable, compostable, and has one of the lowest possible CO2 impacts, which makes it ideal in reducing the carbon footprint of wearables.