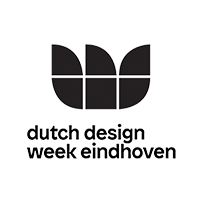 As featured at the Dutch Design Week
Your choice.
Five models.
Choose between five different models of handcrafted wooden sunglasses: The Sunglasses Launch Editions. Crafted out of unique ebony wood. Designed to fit, durable and with 30 months of warranty.
Wayfarer
Pure Ebony wood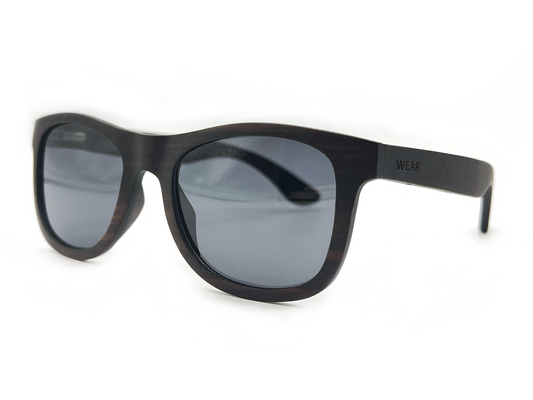 The Wayfarer Launch Edition is a clean and timeless design.
Aviator
Layered Ebony Wood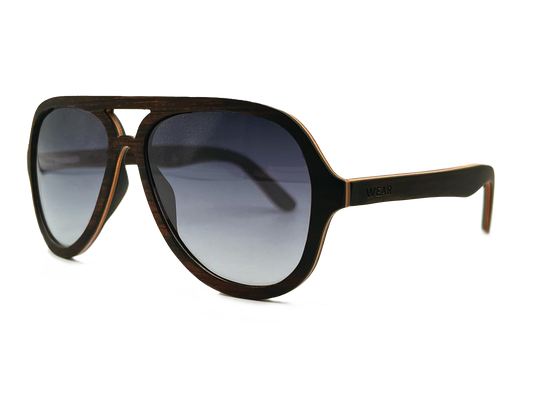 A classic model. The Aviator Launch Edition is made out of layered wood with smooth ebony wood on the outside.
Clubmaster
Layered Ebony Wood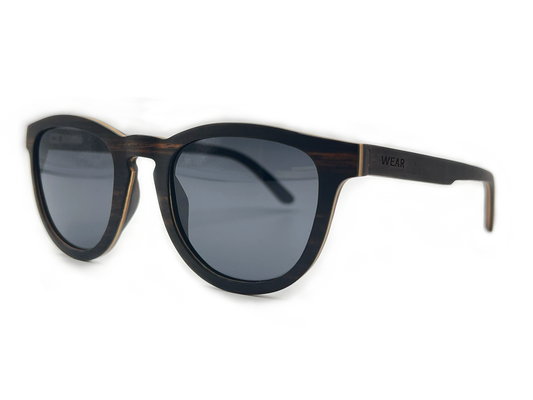 The Clubmaster Launch Edition is an elegant design with thin lines. It is build up out of a strong multi layered wooden frame.
Square
Layered Ebony Wood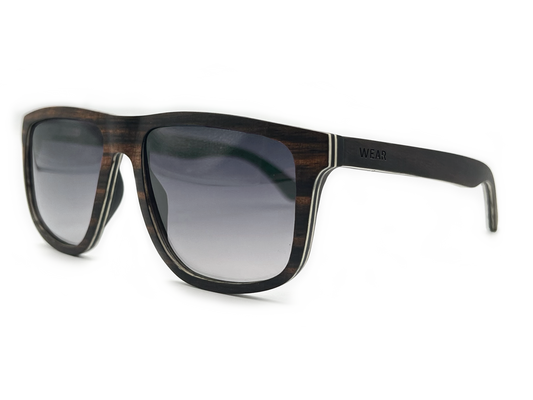 The Square Launch Edition is a minimalistic and geometric inspired design. 
Cateyes
Earth Edition - Pure rosewood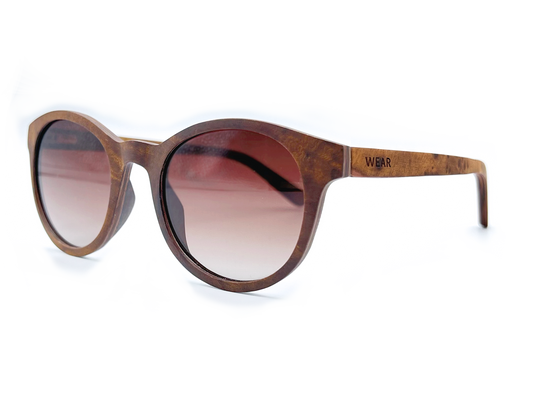 The Cateyes Earth Edition a smooth curve in the wooden frame, accentuating the rounded design.
Happy.Green
In the Media.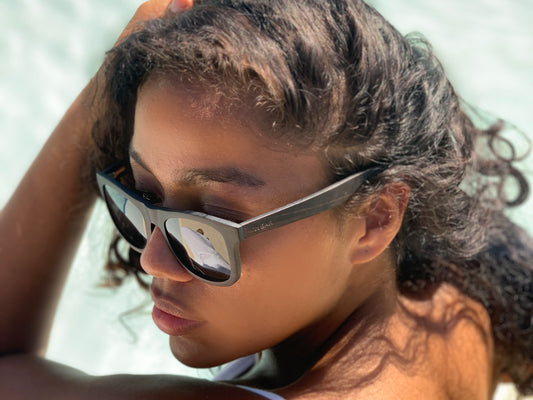 Comfortable.
Designed to fit.
No face or head is the same. WEAR glasses have been designed to adjust to the unique contours of your head when you put them on.
Normal sunglasses have to be adjusted, WEAR glasses adjust themselves.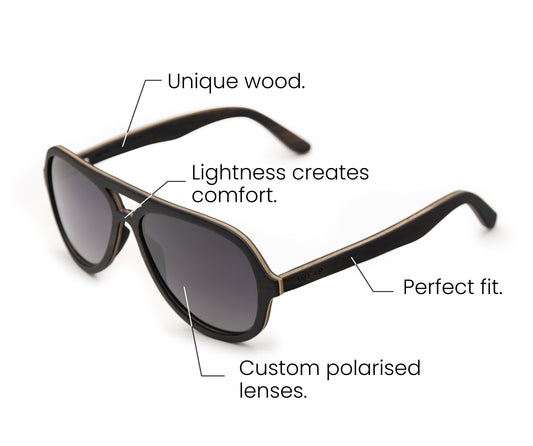 Launch Edition
Wooden sunglasses
The new generation of wooden sunglasses.
Featuring the Launch Edition. Five different models of wooden sunglasses. Crafted out of ebony wood. Designed to fit, durable and with 30 months of warranty. 
What makes the WEAR Sunglasses
Unique.
Handcrafted from wood. The only renewable resource which stores carbon.
Designed to fit. Custom made flex hinges automatically adjust to the unique contours of your head.
Custom flex hinges, for every situation. When your head moves faster, they gently go tighter. When your head is moving normally, they loosen.
Lightness creates comfort. The WEAR glasses weigh only 22 to 36 grams.
Handcrafted from sustainable unique types of wood.
Sunglasses
Select your favorite type of sunglasses below to see more photos and details.
Renewable.
Made from Wood.
WEAR aims to be a circular sustainable alternative to plastic wearables, which is why wood is being used as the primary material. As a material, wood is renewable, compostable, and has one of the lowest possible CO2 impacts, which makes it ideal in reducing the carbon footprint of wearables.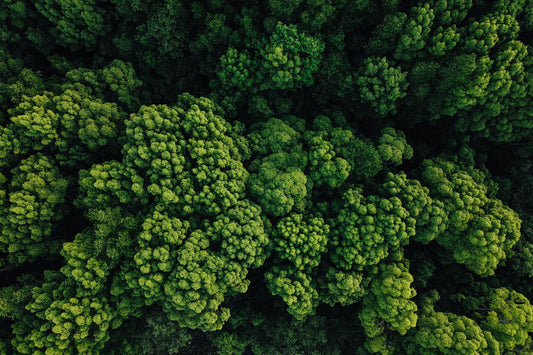 Comfortable.
Lightness.
By minimising the design and eliminating any unnecessary materials, the WEAR glasses weigh only 22 to 36 grams. Making them very comfortable to wear for any duration of time.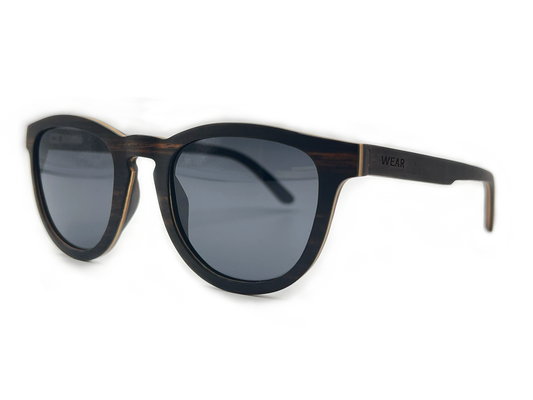 Polarised lenses.
Category 3 - UV400 protection.
All WEAR glasses offer the highest level of protection known for everyday sunglasses. 
The polarised category 3 - UV400 glasses offer protection both against harmful UVA and UVB rays.
Coming soon.
Glasses Series One.
The Glasses Series One adds batteryless technology to the wooden sunglasses, making you sunglasses multifunctional. With the Series One you will be able to perform actions with smart hardware in your home. Let your glasses operate Philips HUE lights, Spotify music, Tesla car and more!  
Sustainability.
Transforming a mindset.
WEAR aims to transform a mindset. To see sustainability not as a limitation, but as an innovation. We see sustainability as a new generation of change and possibilities.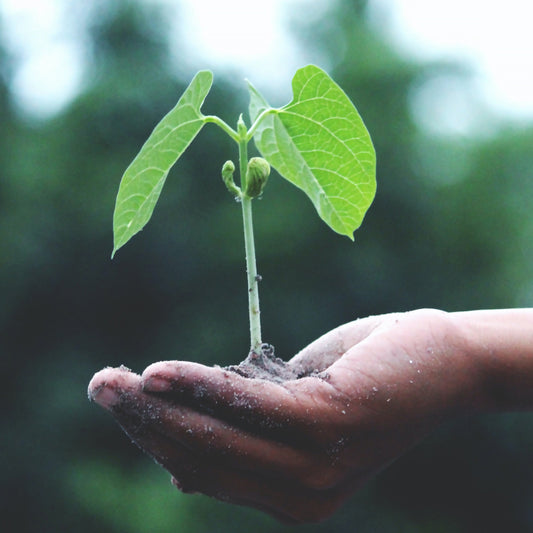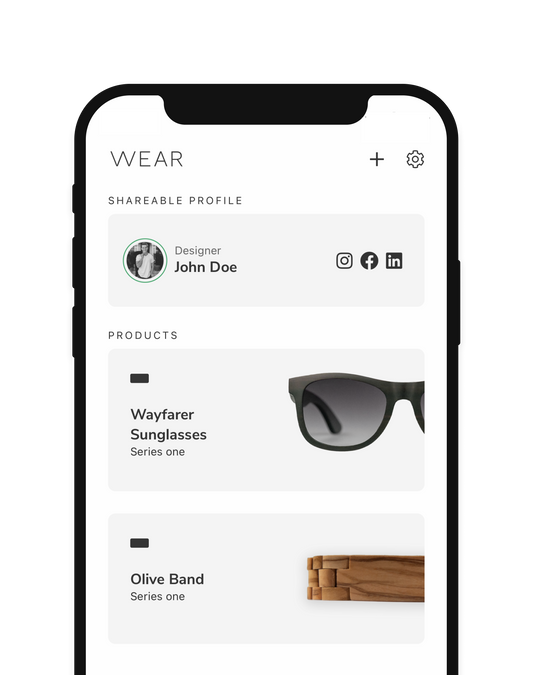 WEAR App
The WEAR app works with the Glasses Series One. With the WEAR app you can select which actions your Series One Glasses should perform. From one simple action to multiple actions simultaneously. You decide and you can change it any time you'd like.