WEAR App guide
Get Started.
You can download the WEAR app both from the Apple App store and the Google Play store. And get started by following the steps below.
If you have any questions do not hesitate to contact us via Whatsapp.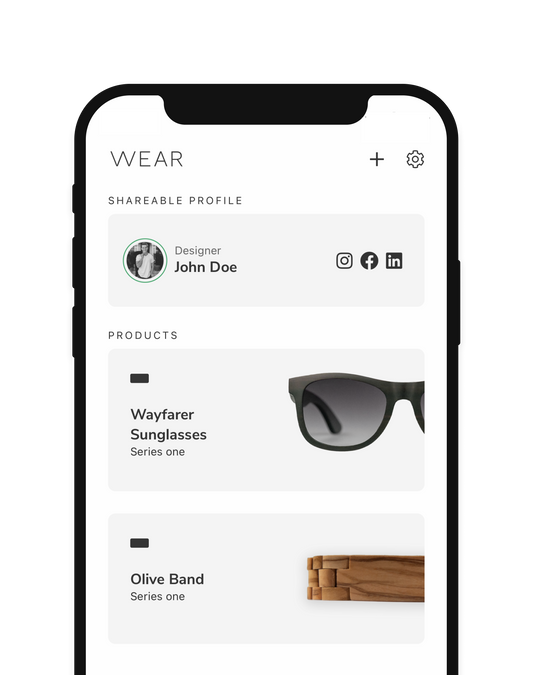 1. Account.
Create and sign in.
Once you have opened the WEAR app press Get Started. You can now create your account by using E-mail, Apple or Facebook.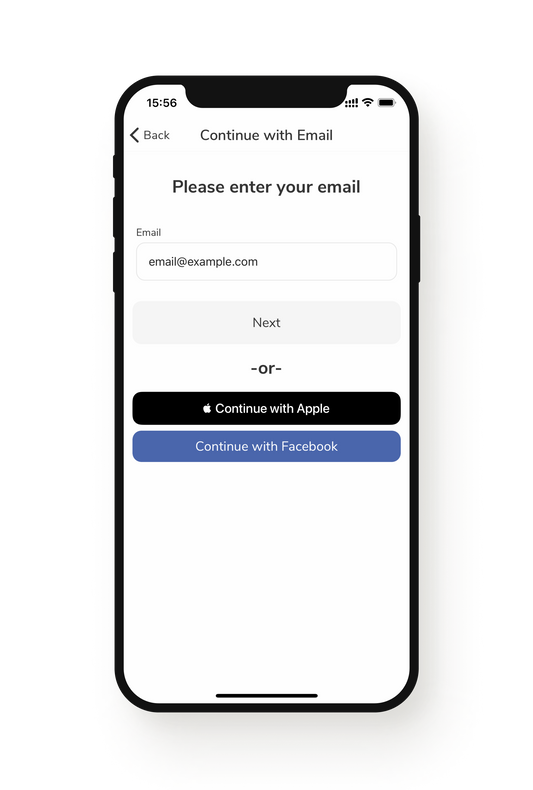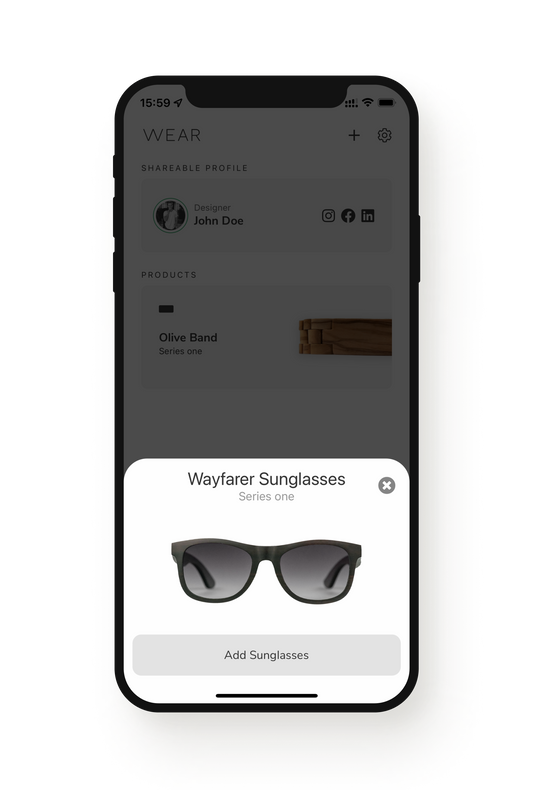 2. Scan.
And add your WEARable.
Hold your phone close to your wearable to add it in the WEAR app. With a few clicks you can then select the actions your wearable should perform.
3. Action.
Configure the actions you'd like
Select your WEARable in the WEAR app, select the app you want to use and the action you want to use on your WEARable. Currently we support:
- Spotify
- Sonos
- Philips Hue
- Tesla

We are constantly updating the App and adding new functionalities and apps.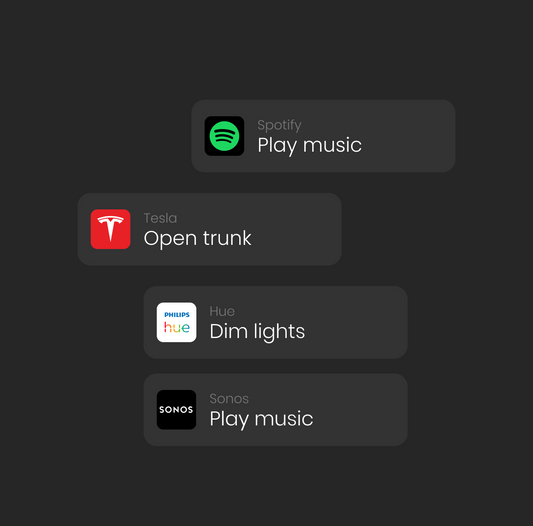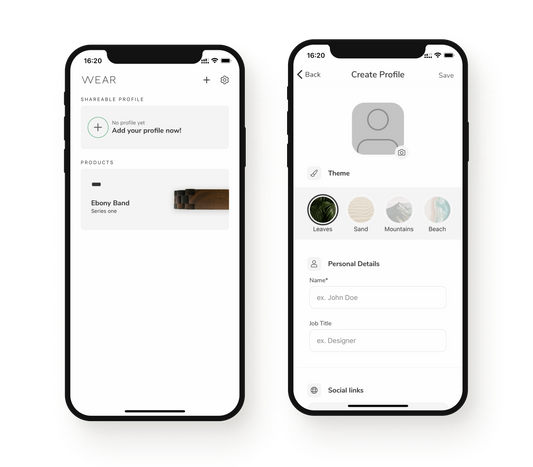 4. Shareable profile.
Use your WEARable as a business card.
You can configure your shareable profile by clicking the shareable profile button on the homescreen of the WEAR app. Add your profile photo, name, personal background and more. When other people hold their phone with NFC near your WEARable they will visit your personal shareable profile webpage.